I have an ongoing war to hold myself accountable and keep my body moving. When time and finances permit, I schedule with a trainer so I don't have to think about accountability, but that can often be inconvenient and impractical.
Find an accountability partner
I have discussed using an accountability partner. When you set a time to exercise with someone, you are more encouraged to keep that commitment. What happens when your partner isn't available? At STRIVE, our newest accountability tool is our calendar where you can see the latest workouts I am attempting! This tool is not solely for me, but for all our members' participation. Work-out along with me and let's help keep each other on track!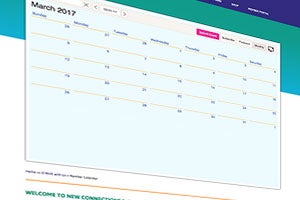 Each day you exercise you can post your accomplishment on the calendar. For example, I may try the upper body workout for 30 minutes. After I'm done, I will post the badge corresponding to 30 Minutes of Strength Training denoting this effort (double dumbbell icon). Also, look for the upcoming challenges with special badges, select to see what it is about, and then make plans to join the effort – right from your home!



Making it work as a STRIVE community
Let's be each other's accountability partners. It's a joint effort!
This is a great way for each of us to become accountable for each other! For example, if you see a badge on Tuesday with it calling out 30 Minutes of Yoga and I haven't mentioned it yet – call me out on it. Be my accountability partner! Vice versa – let's be each other's accountability partners. It's a joint effort!
While visiting one of the largest women's fairs in Arizona, there were many interested in joining our team. I'm looking forward to sharing our mission and the features our community offers – as members please reach out to our newbies and provide STRIVE tips that have helped you stay accountable!
How to use the calendar
How do you stay accountable? Please share in the comments below!